Toys for Tots Applications are now closed!
We apologize but we have reached the capacity of applicants. We are no longer accepting applications.
UPON ARRIVAL PLEASE REMAIN IN YOUR VEHICLES. TOYS WILL BE PRE-BAGGED AND PLACED IN YOUR VEHICLES, ACCORDINGLY. MUST BRING A VALID FORM OF ID. PLEASE ENSURE APPLICATIONS ARE ACCURATE WITH CHILDREN'S NAMES, GENDER, AND AGES AS WELL AS YOUR INFORMATION. TOYS ARE NOT DELIVERED OR DROPPED OFF, PLEASE ARRIVE ON TIME FOR THE GIVEN PICK UP DATE.  PLEASE ENSURE YOU HAVE A WORKING CONTACT SO YOU MAY RECEIVE ANY & ALL UPDATES.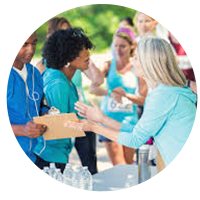 can you volunteer?
Life after Life is in need of volunteers to assist with our toys for tots drive-thru holiday event